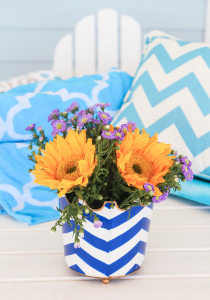 This past Saturday, we had an impromptu outdoor photo shoot. The weather was gorgeous, summertime has certainly arrived. I am feeling a strong appreciation for summer this year, since last winter was pretty cold. I even had ice on my palm trees, which was so strange to see!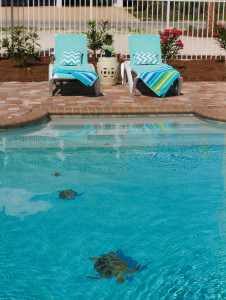 This pool is a recent addition to one of my client's beach homes. What makes it so unique is the mosaic turtles at the bottom of the pool. They look realistic when the water is shining from the sun. What is even more fitting, is that the name of their beach home is "Turtle Tides", and from there came this idea for the pool art.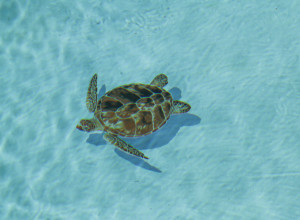 Here is a closer example. I just love them!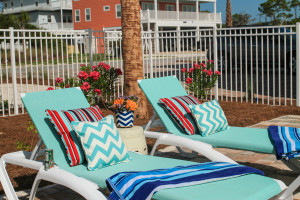 With the Fourth of July coming this Friday, I was inspired to use some red, white, and blue pillows in a fun pattern mix. Outdoor pillows are such an easy way to spruce up your exterior entertaining spaces. Here at the beach, we use the outdoor spaces as much as the interiors. Therefore keeping them comfortable and stylish is a must!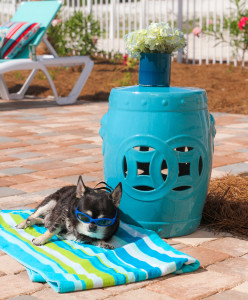 Even our fur babies deserved to be pampered and have a relaxing time by the water. Chico is definitely a salty sea dog, he even has his own sunglasses for when he decides to catch some rays.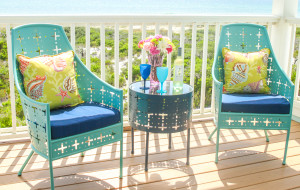 As I continue to get things ready for The Fourth of July here, hope everyone is having a great celebratory week! Leave a comment below and let me know what fun things you are doing for this holiday.